SANDWICHES!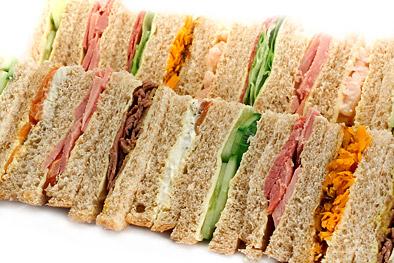 Not the most inspiring of subjects for a food blog I hear you say.
But stop, just for a moment and give it some thought. What could be more versatile, comforting , tasty, nourishing, convenient and occasionally economical?
My earliest sandwich takes me back to school day trips to places like Chester Zoo and Grimsby docks (in the days of a thriving fishery industry) and invariably I would take a banana sandwich. Imagine it starting to ferment during the hot journey, the delicious smell when I released it from its grease proofed paper robe. I accept that this fills some people with disgust, but to me it remains a warm memory of childhood.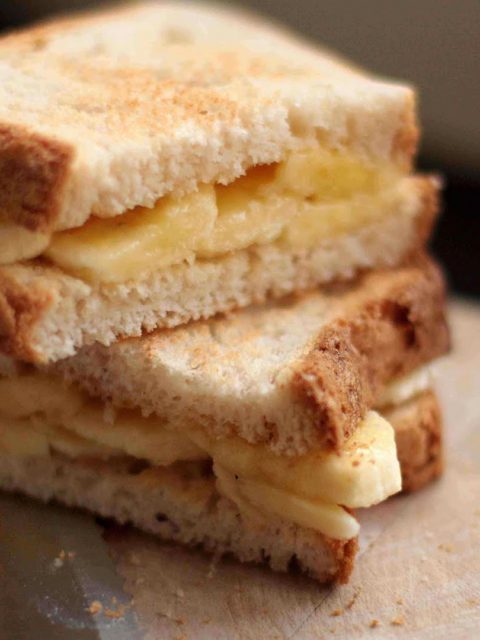 Recently during a visit to Australia the banana sandwich was the subject of much discussion – the kind of bread to encase the banana , should the bread be toasted, buttered? Or maybe Peanut butter? What about a sprinkling of sugar, white or Demerara? Perhaps even a dusting of cinnamon? My childhood sandwich though was just plain sliced white bread adorned with nothing but mashed banana.
My mind starts to open up to the memories of other noted sandwiches from the past. More childhood delights of egg & cress, potted meat, fish paste – all simple fare at birthday parties.
The humble bacon sandwich – strange how the smell of bacon frying can evoke much feeling. A comfort the morning after the night before! Also the downfall of many a Vegetarian I suspect!
To me the prefect bacon "butty" should be on white, sliced industrial bread with a smear of HP Sauce. Yes the addition of sautéed mushrooms can be satisfying and occasionally a fried egg, although that can be a tad messy! I distinctly remember my first BLT ( bacon, lettuce & tomato) sandwich – I first read about this combination, many years ago in an Observer food article. A revelation, especially with the addition of Helmans Mayonnaise.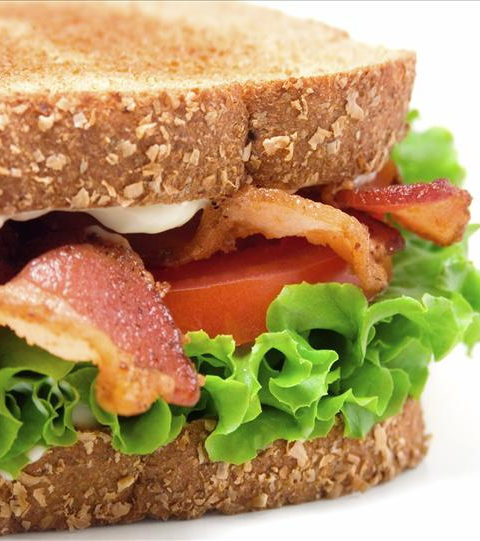 Following on from the BLT , prawn & mayonnaise, crab, smoked salmon………
A good hearty steak sandwich can be a gastronomic delight, slathered with good hot mustard. Another discussion in Australia revolved around tomato ketchup mixed with hot English mustard as a condiment with hot dogs, burgers and of course sandwiches. Listen. Don't knock it, till you've tried it!!
The ever available ham sandwich – which can be pretty mediocre – still a hugely popular choice here in France. With good ham, delicious butter and a perfect baguette it's difficult to argue against it.
Of course I cannot overlook the "left-overs" sarnie! Christmas night turkey and stuffing – infinitely better than the lunch eaten early during the day! A rare roast beef sandwich with a touch of horseradish. A cold pork sandwich can be placed up there with the very best! Even a chicken sandwich can be elevated by the addition of a spoonful of "moist maker" (Gravy for those not familiar with Friends)
The list is endless.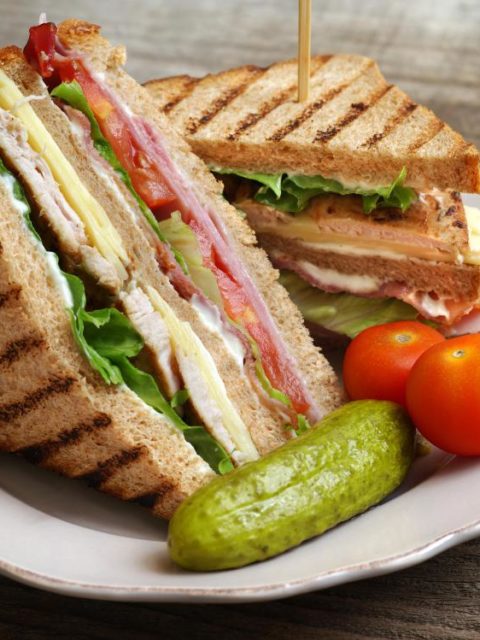 I really cannot conclude a blog about sandwiches without mentioning Sheila s Favourite. (which I am pretty sure a lot of you will know) It is of course The Fish Finger Sandwich and don't go on about goujons of cod, it has to be Birds Eye cod fish fingers. Served with tomato ketchup, or if you really want to ring in the changes avocado pear.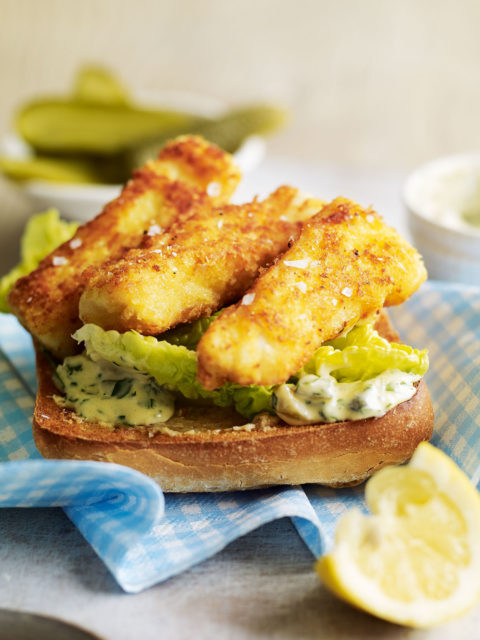 In second place a cheese and onion sandwich. and that's grated cheese. I guess you could say "What's not to like"??
A regular gripe of mine is airline food. Yuck ………. I say this but still devour every plastic morsel proffered. Why doesn't an enterprising airline offer its clients sandwiches? Give M&S the roll sourcing them!! So much tastier and easier to consume, no more plastic cutlery, no more silly tubes of salt, no more sitting uncomfortably with empty food containers in your lap waiting for the air steward to clear things away.
So let's hear it for the good old sandwich and give thanks to the Earl who's allegedly gave his name to this worldwide institution.